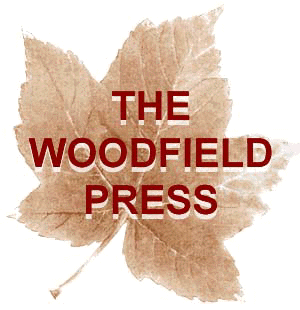 The Woodfield Press was founded in 1995 by Terri McDonnell who combines running the press with her role as production manager with a multi-national publishing house in Dublin. She has been in publishing for over twenty five years and has previously worked with Irish University Press, Irish Academic Press and The Round Hall Press.
The Woodfield Press is a Dublin-based publisher of books which conform to academic standards but are accessible in style and written, generally, with the non-academic in mind.
Specialist areas include:
Biography
Local History
Women's History/Studies
Social History
The Woodfield Press welcomes publishing proposals for books.
Add your name to our mailing list.
Your comments on this site would be very welcome.

Terri McDonnell
HELEN HARNETT is the founder director of a training company which specialises in language and cross cultural consultancy for the corporate sector. Born in Dublin, she studied history in UCD and went on to do a Master's Degree in France on French literary history. She has been publishing consultant with The Woodfield Press since 1995.
Séamas Ó Maitiú is a Dublin schoolteacher, lecturer and writer, who has lived on a hill farm in Co. Wicklow for many years. He has lectured in St Patrick's College, Drumcondra, NUI Maynooth and University College Dublin. His most recent book, which is published by Four Courts Press, is entitled Towns of Suburban Dublin 1834-1930. It is based on a doctoral thesis completed in NUI Maynooth in 2001. He has been publishing consultant with The Woodfield Press since 1995. . [Cf also Our Authors/Editors.]

And finally ...

This is Holly, an American cocker, who keeps us all sane and has an interesting life of her own.

Contact details:
The Woodfield Press
17 Jamestown Square
Dublin 8, Ireland
Tel.: +353-1-454 7991
Email: woodfield-press@mail.com
© The Woodfield Press. All rights reserved.